When Vivian was asked by a friend to help out with the Reading Partners program when a number of tutors suddenly departed she and her husband said yes. Little did they know that they would still be reading Partners five years later, driving to an elementary school once a week to work with kids who have fallen behind on their reading.
Research has shown that kids who don't read proficiently by 3rd grade are 4 times more likely to leave school without a diploma than proficient readers.  The goal of Reading Partners and similar organizations is to close that gap in reading proficiency and make all kids proud and confident readers.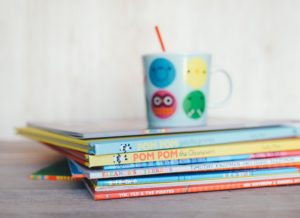 In her interview Vivian describes a typical reading session with a child and also speaks about the training and the time requirements involved with being a volunteer. Herself a retired teacher she fit right in; her husband, however, had never taught before.  He quickly became a enthusiastic reading partner who manages to get kids excited about reading.
Vivian spends about 1 to 1 1/2 hours per week on tutoring "her" child and enjoys the difference the program makes for children who – for whatever reasons – have trouble keeping up with their peers in reading.
Becoming a reading partner seems like a perfect opportunity to help somebody, make a real positive difference for a child while not taking over your entire life.
To listen to Vivian's interview please go here for the direct download; the permalink is here
Resources
The Reading Partners website is here. They have programs not only in California but also in Colorado, Washington,  Minnesota, North and South Carolina, Texas, Oklahoma, Maryland, Washington D.C. and  new York.
If you are interested in becoming a volunteer you can go right here.
This link takes you to a 2011 study of almost 4000 kids done by The Annie E. Casey Foundation