http://calonline.com/?q=viagra-viagra-online-pharmacy People want to be happy. This statement is so fundamentally true that even the Constitution of the United States calls the pursuit of happiness an unalienable right. Only two other rights are awarded that distinction: life and liberty.
rencontre regional de cirque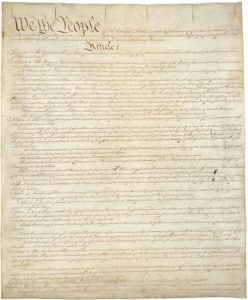 If the pursuit of happiness is such a fundamental right the next question to ask is: "What can we do to be happy?"
binaire opties nep Researchers have looked into that question for many years and have published studies that give us a good sense for what makes people happy – and what doesn't. The importance of money, for example, is often overrated. After a certain point money doesn't buy happiness. Also, studies have also shown that treating oneself to a new gadget or outfit or other "treat", makes many people less happy than helping others or being engaged in the community.
http://www.archives-zoliennes.fr/?vuiere=site-de-rencontre-en-belgique-sans-inscription&da7=83 An old saying states that variety is the spice of life – but is that true? Does having different kinds of experiences make people happier than having a well-established routine?
go here Two researchers set out to find out and found the answer to be: it depends. And here is where it gets interesting.
site de rencontre gratuit non payant france In a series of studies they found that variety of activities generally increased people's happiness if they engaged in them for a longer period of time, say a day or so. Over the course of a day variety feels stimulating and that makes people happier.
enter site On the flip side: trying to cram too many different activities into a short period of time – like an hour or 15 minutes – made people less happy. It turns out that too much variety in a short period of time made people less productive and the feeling of being unproductive made them less happy.
http://unbeatableconservatories.co.uk/miosds/5102 This is pretty intuitive: if we try to do too much in too short a time nothing will get done right and some things might not get done at all. That leaves us feeling inefficient, stressed, or disappointed. Neither one of these feelings makes us happy.
source It seems that both variety and productiveness are an important part of being happy and if one is missing one is less happy, or possible not happy at all.
Variety is still the spice of life but just like curry or chilli peppers variety needs to be used deliberately and not applied in big heaping spoonfuls to everything all the time.
The goal is to add variety to your day or your week – and not to the 30 minutes you have before heading to the next meeting or rushing out to pick up your child.
Think about what you could do on a daily or weekly basis to shake things up a bit and to add some new stimulating experiences. Maybe you had planned on joining that walking group in your neighborhood for a while. Do that, set the time aside and head out with the group. That will be much more fun that walking by yourself while talking on the phone to make a doctor's appointment or typing responses to work emails on smart phone.   That type of short-term variety – or should we call it multi-tasking – is stressful to most and often accomplishes nothing much: the walk didn't feel relaxing and there are still 28 emails to be answered because typing while walking is really not very efficient.   In short, this type of variety will just make you feel overwhelmed, stressed and unhappy.
The Take Away
Variety over longer periods of time makes people happier and is the spice of life. Add something new and exciting to your life – but make it count, plan for it, set time aside for it. Cramming happiness into a 15 minute interval won't work. Taking a few hours here or there to do something new will – in all likelihood – make your life "spicier" and you happier.
Source: Etkin, Mogilner, JCR, Variety and Happiness, 2016